We are proud to have received three 2020 Excellence in Masonry Architectural Awards from the Arizona Masonry Council for the Adelante Healthcare West Valley project.
Top award: Gold Trowel Award
Craftsmanship Award
Merit Award for non-residential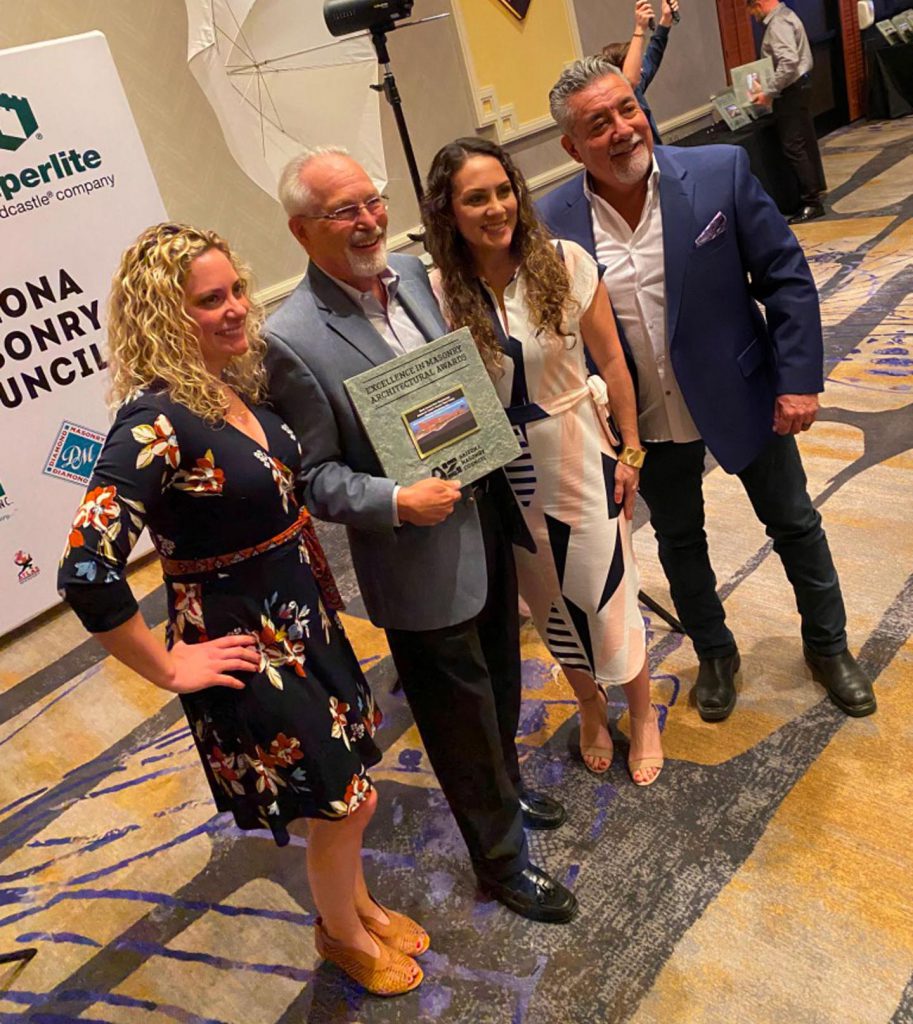 Quotes from the Architectural Jury:
We found it remarkable how the team took square, rigid block materials and  constructed them into curvilinear, almost fluid shapes. The continuous spandrel glass, rounded lintels and flow of the building were quite impressive.  We also felt that the building was well contextualized with the site and landscaping.  This really is an amazing structure.
I'm still in awe of how the curved and heavy masonry profile seemingly sits on the continuous glazing without masonry pilasters or piers.
the design really does a great job incorporating different colors, textures and shapes in making the building stand out as one of the coolest masonry buildings we've ever seen.
Quote from the Craftsman Jury:
The captivating design of the Adelante medical building demonstrates a unique and innovative masonry design. The complex curves and arches were established, positioned, and installed to replicate the curves of land and water. The pattern of varying colors, textures, and sizes of the masonry veneer was accurately placed and carried out precisely per plan. The flow of the various radius walls was carefully followed and executed. The highest level of craftsmanship is distinct throughout the entire project.
Other links:
Excellence In Masonry Awards 2020-2021 by azmasonry – Issuu
Excellence in Masonry Awards – Arizona Masonry Council (azmasonry.org)