Cawley Architects has announced the formation of a new in-house interior design service, Cawley Design Studio, and has promoted one of its seasoned professionals to bring it to life.

RoseAnn Linsmeyer was promoted from Senior Project Manager to Associate in May 2020 and recently achieved the title of Interior Designer, NCIDQ (National Council for Interior Design Qualification).
Linsmeyer, who has been with Cawley for 15 years, brings an exceptional architectural background and a flair for designing exciting and vibrant spaces to her projects, according to Sherm Cawley, AIA, SIOR, President/Founder of Cawley Architects.
The addition of Cawley Design Studio will allow the Phoenix-based firm to offer its interior design services in-house. Interior Project Manager Tari Wager will assist Linsmeyer on projects. The team will report to Cawley Vice President/Principal Paul Devers Jr.
"RoseAnn brings impressive architectural expertise to the new studio," Cawley said. "She thoroughly understands how interiors fit into buildings to coordinate with their constructability."
Linsmeyer will be responsible for programming, space planning, and design.  Additional services include finishes plans, lighting, fabric selection, wall treatments, graphic design, and furniture selection.
"I've loved being a part of the engineering process, and I'm now pleased to shift gears back to my roots of interior architecture and design," Linsmeyer said. "I feel the knowledge I've gained from my education and professional experience has given me the strengths necessary to be a successful designer and leader in my field."
The studio's interior design acumen is already evident in two projects, E&K Drywall's regional corporate headquarters in Phoenix and Vitality Wellness Clinic in Chandler.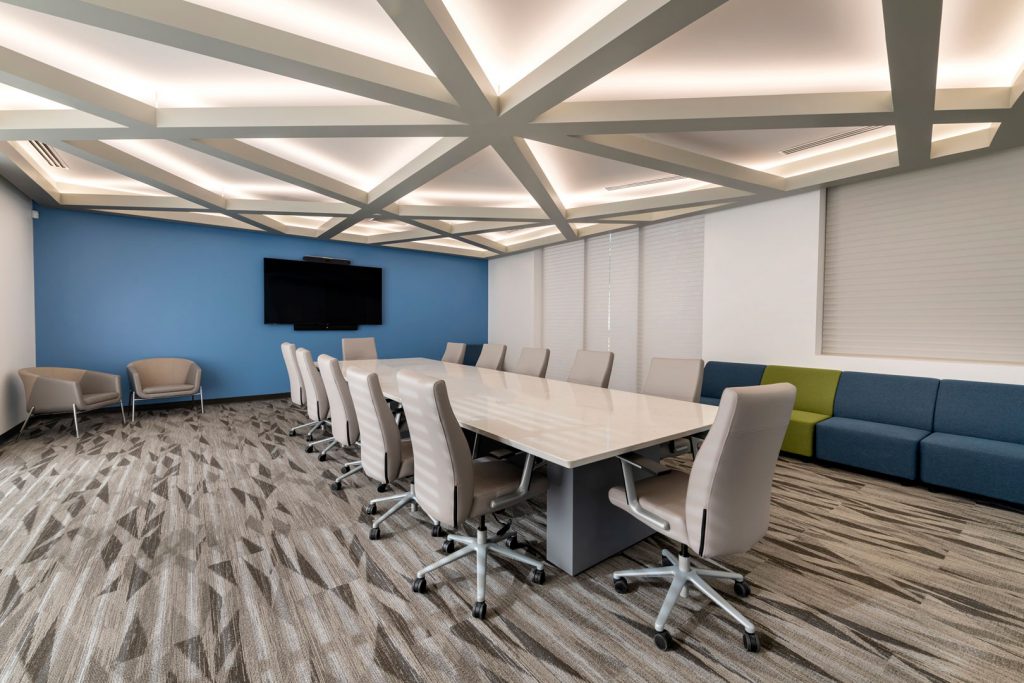 The scope of work at E&K features colorful interior design elements and innovative space planning for its office and showroom. E&K is a busy subcontractor and wanted to showcase its expertise in drywall construction.
"Everyone that comes through (the building) is absolutely blown away. None of our other offices even come close," said E&K President Jeff Dowd. "I had a vision and Cawley Design Studio nailed it. It's a fun, practical and unique space that will certainly help us attract people to join the company. I could not have picked a better partner."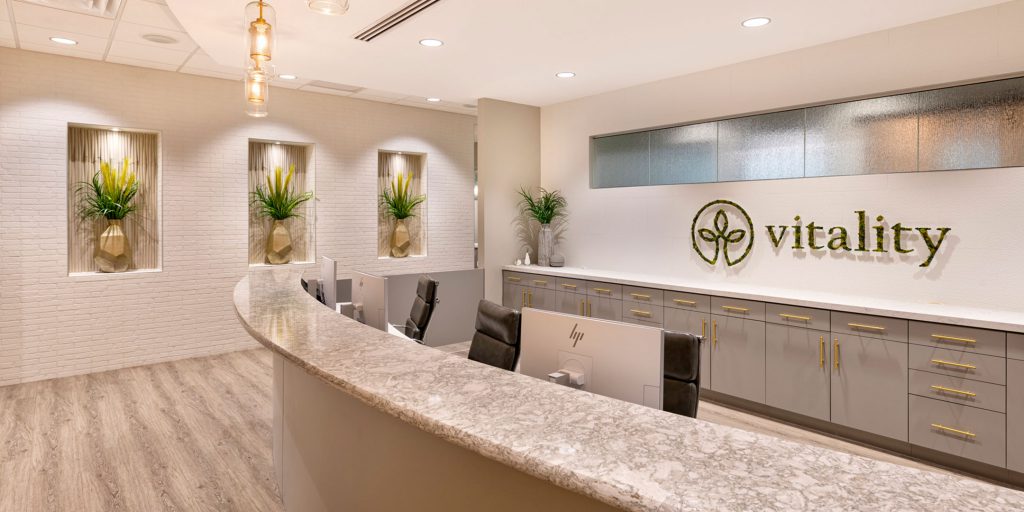 At Vitality's naturopathic medicine clinic, Linsmeyer said the goal was to make patients feel as though they were at home rather than in a clinical environment. The finishes are soothing, and natural material is used throughout.
"RoseAnn has a tremendous flair for contemporary finishes and designs that elevate the interiors of our projects. She is a consummate professional and is admired for her talents by all her clients," Cawley said.
A native of Appleton, Wisconsin, Linsmeyer earned a BA from the University of Wisconsin-Stevens Point in interior architecture. She is actively involved with the International Interior Design Association (IIDA) Southwest Chapter. Away from the office, she enjoys cooking, camping, and traveling.